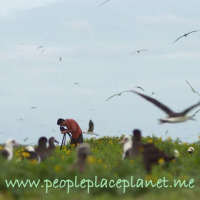 People think we're crazy everytime we go to our gorgeous Australian beaches taking other people's rubbish away… besides wanting to live in a clean world and realising we are 'somebody' who could do something about it, this is another reason…
This video is about an island in the ocean at 2000 km from any other coast line. Nobody lives there, only birds and yet, you will not believe what you will see here.
Please don't throw anything into the sea. Unbelievable, just look at the consequences.
Click this link to view more…four minutes that will change your life!
Enjoy!
---
Enjoyed this?...You might also enjoy:

 Our LATEST Posts
---