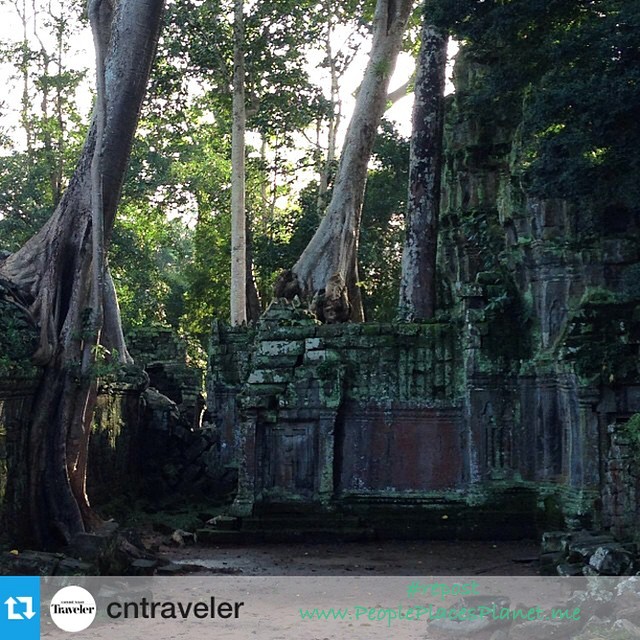 Ta Prohm Temple Complex ~ CAMBODIA
There amazing places & powerful movies. Then there's where the two meet together to #blowyourmind as the Ta Prohm Temple Complex in Cambodia does. A Unesco site and featured prominently in the Tomb Raider movies. @cntraveler shares more....
-
"The sun's just up on Monday morning in #Singapore as I start to wrap up the #cnttakeover with a post of the last of three #escapes - the cheap-ticket, short-haul, huge-payoff destinations that surround this city, making it one of the best gateways in the world.
The Ta Prohm Temple Complex in Cambodia is one of those places you can have heard endless things about, and seen a thousand pictures of, and it will still likely blow your mind when you get there.
It will blow your mind even while scores of kids from across the planet line up in front of one particularly vine-gnarled door, which featured prominently in one of the Tomb Raider movies, for their money selfie (thereby setting this Unesco World Heritage Site firmly in a 21st century context). It is one of the weirdest and most spectacular confluences of nature's hand and man's hand I can think of. Go very early morning, or very late morning, if you can bear fairly serious heat and humidity, to have it a bit more to yourself (though clearly some company is inevitable).."
#Repost from @cntraveler
#places #peopleplacesplanet #unesco #heritage#camodia #taprohmtemple #temple #weird#spectacular #amazing #movies #tombraider
---
Enjoyed this?...You might also enjoy:

 Our LATEST Posts
---